As a trained linguist, languages and their unique intricacies have long been my passion. I'm lucky in my line of work, that I meet couples who feel equally passionate about honouring their family heritage. Together, we are able to create beautiful pieces of bilingual wedding stationery that reflect the multicultural binding of their union.
Education and lifestyle choices play a huge role in our human interactions. Going to university, taking a job in the city, booking a round-the-world adventure. These modern-day opportunities give us the chance to meet, and fall in love, with people from all over the world.
My love of languages saw me study French, German and Spanish at university. Upon graduating, I spent over a decade working in a range of translation companies. Languages don't phase me – they fascinate me! With my expertise in linguistics, I can carefully guide couples through the process of piecing together their stationery pieces. Polka Dot Creations has produced exquisite wedding stationery for bilingual marriages in French, Romanian, Brazilian Portuguese, Greek, Farsi and Arabic.
Top Tips
Based on my experience, I have some top tips for making those all-important decisions around your bilingual wedding stationery.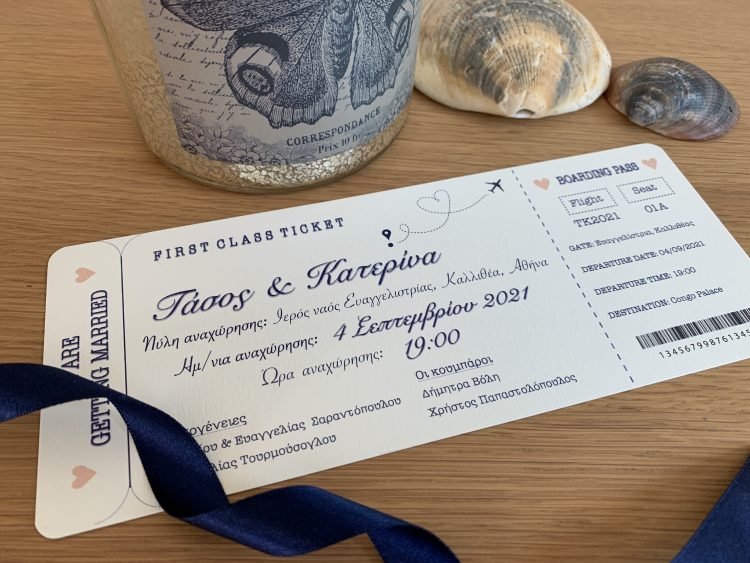 Tip 1
For family members who cannot speak any English, you can produce a limited quantity of stationery in their mother tongue. Using your guest list as a guide, you can split out your quantities into your two required languages. Your guests will then receive personalised bespoke pieces, that will fill them with pride and honour their cultural heritage.
Tip 2
For weddings in countries where a combination of languages is commonplace, such as Malta, Wales and Nigeria, both languages can be combined. This could mean a different language on each side, or splitting the layout into columns that mirror both languages.
Tip 3
With many guests no doubt travelling a long way, remember to send out your invitations in plenty of time so that travel and accommodation plans can be made well in advance.
If you opt for Tip number 1 above, small bespoke print runs can sometimes prove costly, depending on the invitation style you have opted for. However, if you are concerned that a combined option might look too cramped or busy, then don't be! There are lots of ways we can blend both languages together so that the space available is used to its optimum potential.
Don't forget!
In the early stages of wedding planning it is easy to focus only on Save the Dates and Invitations. Remember to give thought to your on-the-day stationery needs, that may also require bilingual attention. These include ceremony items such as Orders of Service, Readings and Vows.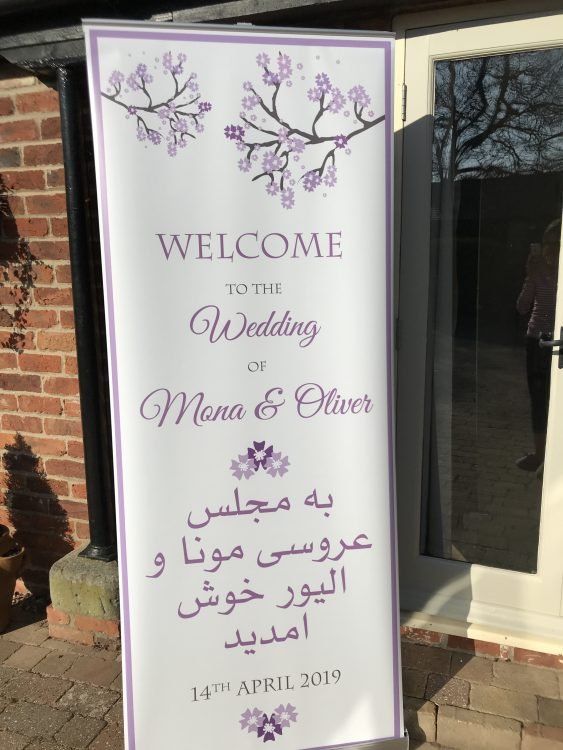 Another piece of advice is taking a mental walk through your reception venue in the shoes of a non-native speaker. This will soon highlight if you need additional signage, for example, directions to the toilets. Another question you might ask is, will they be able to read the menu? These are all elements that Polka Dot Creations can provide to rid your day of potentially tricky language barriers.
If you are in need of bilingual wedding stationery for your wedding, then please don't hesitate to contact us by completing the Contact form or emailing info@polkadotcreations.co.uk.